Dental implants are changing the way people live. They are designed to provide a foundation for replacement teeth that look, feel, and function like natural teeth. The person who has lost teeth regains the ability to eat virtually anything, knowing that teeth appear natural and that facial contours will be preserved. Patients with dental implants can smile with confidence. Your
West Hartford dental implants
office is skilled in restoring your smile and eating ability.
West Hartford Dental Implants
The implants themselves are tiny titanium posts that are surgically placed into the jawbone where teeth are missing. These metal anchors act as tooth root substitutes. The bone bonds with the titanium, creating a strong foundation for artificial teeth. Small posts that protrude through the gums are then attached to the implant. These posts provide stable anchors for artificial replacement teeth. Implants also help preserve facial structure, preventing bone deterioration that occurs when teeth are missing. If you've had an accident or have lost teeth due to dental disease, our
West Hartford dental implants
dentists are here to help. It is of course important to restore your smile, however we are most concerned about restoring your natural ability to eat and chew food. Call to make an appointment today with the best dental implants dentist in all of Hartford, CT!
Contemporary General Dentistry
836 Farmington Avenue, Suite 215
West Hartford, CT 06119
(860) 881-2997
By Contemporary General Dentistry
January 14, 2013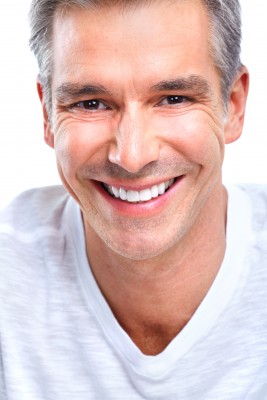 Blog Posts
Follow Us