Dental implants in West Hartford
When you have missing teeth that need to be replaced, you have a big decision to make: should you get dental implants or dentures? At Contemporary General Dentistry, our expert dentist, Dr. Bryan Wilson, will help you to determine whether you want to get
dental implants in West Hartford
, or dentures.
At our dental practice, we certainly do not believe in a one-size-fits-all tooth replacement solution for our patients. For some patients, dentures may be the best tooth replacement option, while for other patients, dental implants in West Hartford will be the best way for them to proceed. Our dentist will carefully assess your missing tooth situation, and take into account your personal desires regarding your tooth replacement. He will then talk to you about the different treatment options and let you know which seems to be the most advantageous in your particular case. Many people enjoy getting dental implants at our dental office because dental implants look, feel, and function just like regular teeth. On the other hand, dentures need to be removed daily so that they can be cleaned. Dentures also need to be treated carefully so that they do not break. The only treatment that is needed for dental implants is to brush and floss your teeth on a regular basis so that your gums will remain healthy. However, in order to be a good candidate to get dental implants, it is important that your jawbone is thick enough and healthy enough to withstand the dental implant procedure which involves oral surgery. Absolutely no oral surgery is involved when you get dentures. The entire dental implant procedure will take many months, while getting dentures can take just several weeks. Still, many patients feel that they would never give up their dental implants, in spite of the added necessary care, up front. Dental implants will always be perfectly comfortable, and you never need to worry about them slipping or embarrassing you.
For an appointment to meet with our dentist regarding getting
dental implants in West Hartford
, contact us today.
By Contemporary General Dentistry
September 27, 2017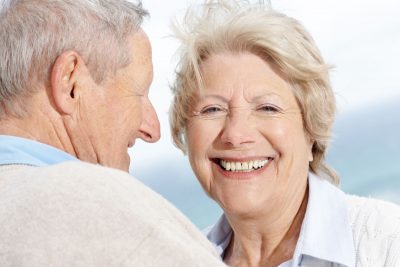 Blog Posts
Follow Us