West Hartford CT Invisalign
Tired of food particles getting lodged in crowded teeth? It's a common byproduct of misalignment. If you're ready to treat yourself to a new and improved smile, look no further than Contemporary General Dentistry. Head over to our offices to treat yourself to game-changing
West Hartford CT Invisalign
.
Finally, a way to get those teeth in tip-top condition without alerting the rest of the world having any idea about what you've done. That's the kind of sneaky-teeth-fixing experience Invisalign provides. But more on its subterfuge later. Let's discuss the elephant in the room first: old school braces. While they've come a long way since the grayed metallic days of old, even the most colorful options don't do much to change the fact that you have a giant metal barrier on your teeth. Sure, getting emerald-green braces could make them more verdant and somewhat palatable, but it's not enough. Not to mention that said barrier has a nasty habit of getting in the way whenever you're desperately trying to floss residual food particles. No matter what angle you approach it from, you can't quite get it all out because of the obstruction. That's where Invisalign really shines. Its see-through build allows it to blend in with the rest of your smile while gets to what it does best—straightening. And, unlike traditional braces, they're not latched on to your smile for months at a time. Removability means you can pop them on and off, making those oral hygiene trips to the bathroom much simpler. Sound good? Our patients certainly think so. Now all you have to do is head over to Contemporary General Dentistry and see about our West Hartford CT Invisalign.
And that's all there is to it. Don't waste another second. Pick up the phone and call Contemporary General Dentistry to schedule an appointment for
West Hartford CT Invisalign
.
By Contemporary General Dentistry
May 30, 2017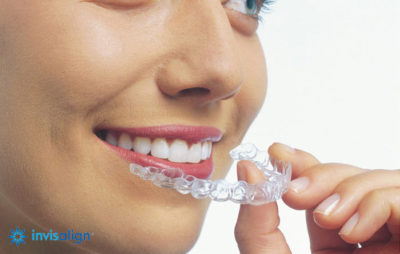 Blog Posts
Follow Us