If you have missing teeth that need to be replaced, you may need to get dentures. If you do get dentures at our Contemporary General Dentistry practice, it will be important that you follow certain guidelines for maintenance and care of your
Hartford dentures
.
Our expert and highly trained dentist, Dr. Bryan Wilson, will be able to talk to you about keeping your dentures in excellent shape at the time you receive them. When dentures are removed for cleaning, it is important that you follow the directions on the cleaner package, unless otherwise instructed by our dentist or office staff. If you find that your Hartford dentures need adjusting after your office visit, you should immediately make a follow-up appointment. You should never try to adjust or repair dentures yourself. Also, never attempt to bend any part of the clasp or metal attachment yourself. If this occurs, the metal structure can be weakened and cause serious problems with your dentures down the road. You should also not use any do-it-yourself repair kits, as these can permanently damage your dentures. Similarly, over-the-counter glues may contain chemicals which are harmful to the dentures, as well. If you are experiencing any problems with your dentures, simply contact us at our office and we will make an appointment for you to quickly come in so that you can have your dentures professionally adjusted. If your dentures are irritating your mouth, please let us know as this can cause sores or gums in your mouth. Also, contact us immediately if your denture cracks or chips, or if one of the teeth becomes loose. Many denture repairs can be performed at our office on the very same day. Over time, dentures may need to have certain repairs made due to normal wear and due to normal changes which may occur to you face and jaw due to aging.
If you would like to get dentures, simply contact our office for an appointment. Also, if you have our
Hartford dentures
never hesitate to contact us regarding any type of problem you may be experiencing.
By Contemporary General Dentistry
March 29, 2019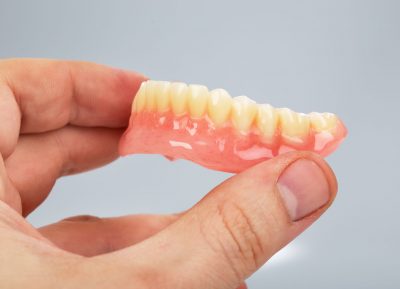 Blog Posts
Follow Us